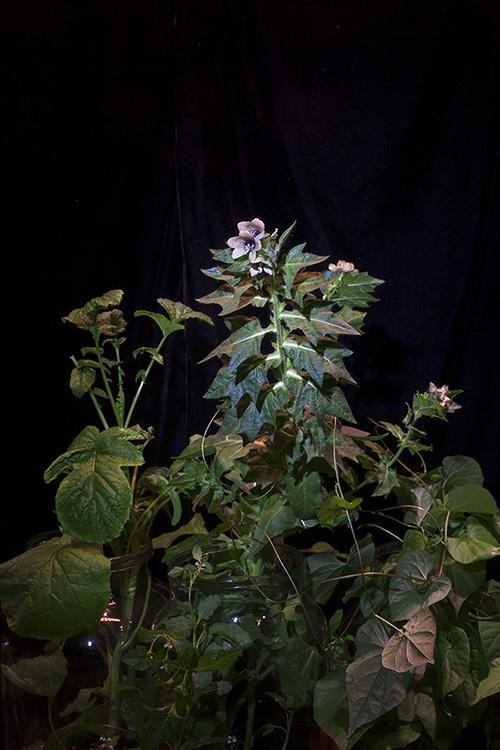 The Andromeda experiment
If I dream her a star, can I
change her name then?
Andromeda Belladonna.
I've heard stories of her probably
from before
I can remember
I remember the 13th summer
the sun stayed with us until noon, every noon
I sat on a bench and cried away my childhood, one of those very late noons, the sky was the third shade of blue after sunset. My best friend next to me crying too.
I got my very first true witches handbook and my skirt tainted blue.
We smoked seven flowers in seven different colours to make a rainbow come true. And it came.
The mouth to mouth more efficient through ink.
But it was her cry out of breath that got me to the window.
Probably voice will always be clearer even if I might be mute
clearest past
clearest view
clearest path
before you
like a water road: singing until dry.


Music through skin is memory like secret tattoos: sing me how to be rid of violence. I will keep my room radiant and I whisper it on to all my waters and suns so change must come
Sing me your knowledge
so we may float above lunacy
sway
and then fly
upon our brooms.
Black holes that I may see
pits around my lakes
fire is my lashes.
You may never know me.
I eat you
I drink you
I dream you
This female
Human
Body of mine
1500's
I'm more comparable to a cow
after his temporary state of insanity
Night clocks: I beg thee, ring in me so I may see
An unknown part of me:
Lady if I have you:
May you have me.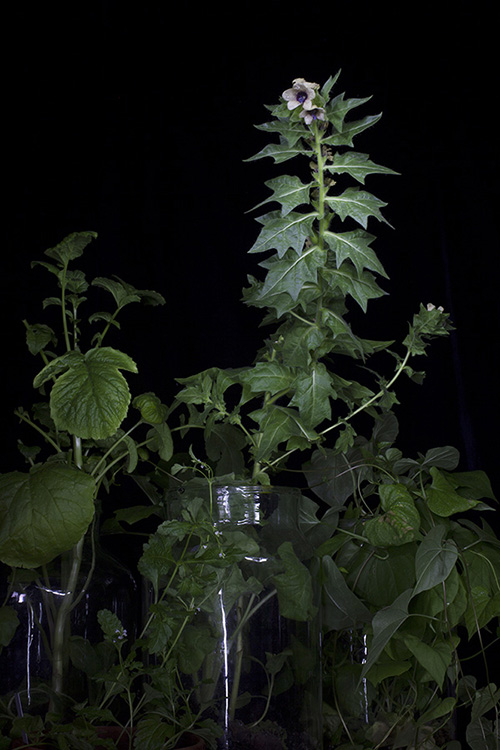 CAUTION!
The Andromeda Experiment touches the realm of dreams. The garden grows originally by the gates of ivory and horn.
Those you can trust with the navigation, knowledge and secrets of this garden are priestesses, witches, shamans, curanderas, magicians and wizards. They spend all their lives dreaming in its realms and they are usually very old- even when they look young.
Still: a plant might choose you.
Some of the plants on display here are deadly even in small doses.
Some are poisonous to the touch and can cause a rash on your skin.
Some are used in witches' ointments for flying. They will turn your feet to clouds and show you the future.
Some are painkillers, muscle relaxers, and healers of stomach ailments or heart failure. Ask your doctor for the right dose or you may die.
You have to know your plant to use her. You have to read and listen and watch and get soil under your nails. Or you can get really sick and scared and even die. Death by Henbane is described as ghastly. After testing it on two of her servants, Cleopatra preferred dying by snakebite.
Be mindful, death lures around the crossings to other realms, and your fall will be as deep as you have risen.
Take your time when learning how to fly. You may never return.
"We connected our dots and all other dots and then we connected all those dots so that we were connected.
(...)
The incredible force that makes creation and existence possible is hiding everywhere. The kingdoms of plants, trees and mushrooms are obviously very good places to store that wisdom in. As dreams and music are too."
(The garden by the Gates of Horn and ivory, Summer 2022.)